With the UK consolidating its position as a major centre for aerospace manufacturing, worth over £30 billion annually to the UK economy, it is no surprise that there is a growing demand for the machining of titanium, and to do that in the most efficient way possible. Ceratizit Group and its Team Cutting Tools partnership of leading tooling specialist has long been at the forefront of innovation in solid carbide milling cutters, its latest development of its MonsterMill TCR series confirms its position as a world leader.
MonsterMill TCR has been developed purely with the machining of titanium in mind with a focus on the aerospace and medical device sectors. The result is a solid carbide milling cutter that brings increased process security and extended tool life. In its creation Ceratizit's developers looked closely at chip formation in designing the variable and irregular pitch of the cutter flutes; in addition, the chip space has been specially shaped to increase swarf removal. With geometry and swarf removal addressed attention then turned to improving cutting data and tool life. Changes included the development of a high-performance substrate with extreme toughness and added resistance to flexing under cut, this was complimented by a reinforced cutter core. The final element was the use of Ceratizit's Dragonskin coating technology that reduces thermal loads and delivers high levels of wear resistance. Of course, there may be applications, such as the production of medical devices, where coating cross contamination may be an issue, in those cases Monstermill TCR cutters can be specified without the Dragonskin coating.
The result is a series of cutters that provide users with significantly increased tool life when compared to existing competitor cutters. For example, when machining 3.7164 TiA6V4 material with a 12 mm diameter, five-flute, MonsterMill TCR cutter, running at 90 m/min, table feed of 1433 mm/min, 18 mm depth of cut with 0.75 mm width of cut tool life increased by 28 per cent up from 360 minutes to 450 minutes. "MonsterMill TCR is part of Team Cutting Tools' Performance Line of cutters from WNT, in which tools are designed for specific applications and are used where customers are placing high demands on production and require premium products to achieve those demands," says Tony Pennington, Managing Director, Ceratizit UK & Ireland. "The continuing success of the UK aerospace, and medical, sectors will increase pressure on manufacturers to deliver a secure, efficient manufacturing process. Developments such as MonsterMill TCR are assisting in that drive for efficiency."
MonsterMill TCR cutters are available in a wide range of diameters from 4 mm through to 20 mm and also in a variety of flute and body lengths to suit different applications such as ramping, interpolation and full slot milling. With the aerospace sector in mind a wide range of corner radii are also standard features ranging from 0.4 mm through to 6.3 mm depending on cutter diameter as well as Torus and ball nose variants. Customers can access 2D (DXF) and 3D (STEP and STL) files for the full range of MonsterMill TCR cutters to aid programming, and as with all items contained in The Catalogue from Team Cutting Tools, MonsterMill TCR cutters are available for next day, before noon delivery, if ordered before 6:30 PM.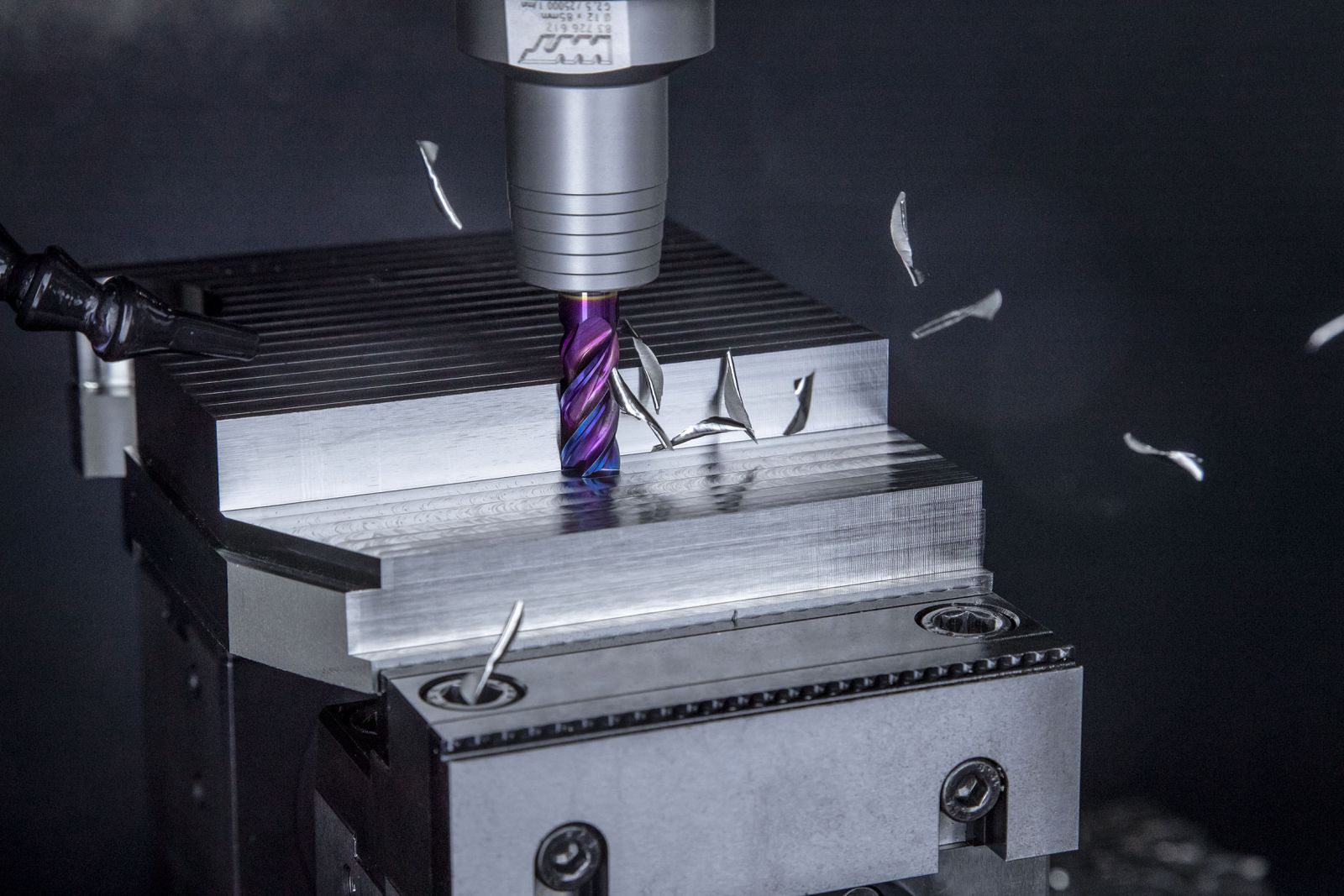 Monstermill TCR cutters take the machining of titanium components to a new level
Issued on behalf of With compliments
CERATIZIT UK & IRELAND Ltd. Agitate PR Ltd
Sheffield Business Park 6 Sinclair Close
Europa Link \ Sheffield \ S9 1XU Gillingham
T. 0800 073 2073 Kent ME8 9JQ
F. 0800 073 2074 T. 01634 261288
E. tony.pennington@ceratizit.com E. nigel@agitatepr.co.uk
www.ceratizit.com www.agitatepr.co.uk
Contact: Contact:
Mr Tony Pennington Nigel Jones
Managing Director
ick here to start typing...