A new version of the MS32 six-spindle automatic has been introduced by German CNC turning machine manufacturer INDEX, whose sole sales and service agent in the UK, Irish and Middle Eastern markets is Kingsbury. Designed for the series production of high-precision turned parts from bar up to 32 mm diameter, the machine is quick to set, lowering the economical batch size, and has considerable flexibility in the way it can be configured, extending its range of applications.
The main spindles have a higher maximum speed, up from 7,000 to 8,000 rpm, and over 50 per cent more power at 19 kW. The multi can be equipped with six pairs of V-shaped cross slides and X, Y, Z axes at each spindle position, with the option of a simpler single-axis NC grooving or drilling / boring slide to serve any of the six spindles.
Fluid cooling results in high power output, allowing elevated loads and speeds without excessive heat generation and contributing to thermal stability. The ability to select speeds and feeds independently at each spindle results in optimal chipping, maximum surface quality, extended tool life and short production times even when processing exotic materials.
Each cross slide now has a W-serration that matches a similar feature ground into the toolholder, whether for a live or static cutter, facilitating its alignment to micron accuracy and speeding set-up. The operator can preset the holder externally, then place it on the slide and fix it in position using a quick clamping device from INDEX. All that is then needed is a quick turn with the wrench and the holder is ready to use.
Simultaneous rear endworking capability has been improved, as either one or two swivelling, C-axis synchro spindles now position themselves in two NC axes on a pair of slideways, rather than one, and may be equipped with up to six tools, half of which may be driven. It provides users with a broad range of machining options including off-center drilling, threading, contouring, hobbing and polygonal turning. If two rear working synchros are specified, it is possible to set the machine for double-three machining, resulting in very rapid output of less complex components with front and rear end features.
Another new development that increases efficiency is a small twin turret that can be mounted on a slide in five spindle positions. It contains static tools that can be changed within half a second. The versatile, hydraulically-controlled tool carrier is capable of a wide range of operations including roughing, finishing, threading and grooving.
Control is by INDEX's Industry 4.0-ready iXpanel with 18.5-inch touch-screen and Siemens S840D sl. The front-opening design of the multi with its good accessibility and ergonomics has been retained, as have various automation options that enable the MS32-6 to machine chucked parts. If producing from bar, a 3.3 or a 4.3 metre bar magazine is provided with the notable feature of a built-in drilling station, which allows the bar end to be drilled and gripped internally for precise guiding of the stock rather than the pusher.

1.     The new INDEX MS32-6 multi-spindle automatic is available from sole sales and service agent Kingsbury.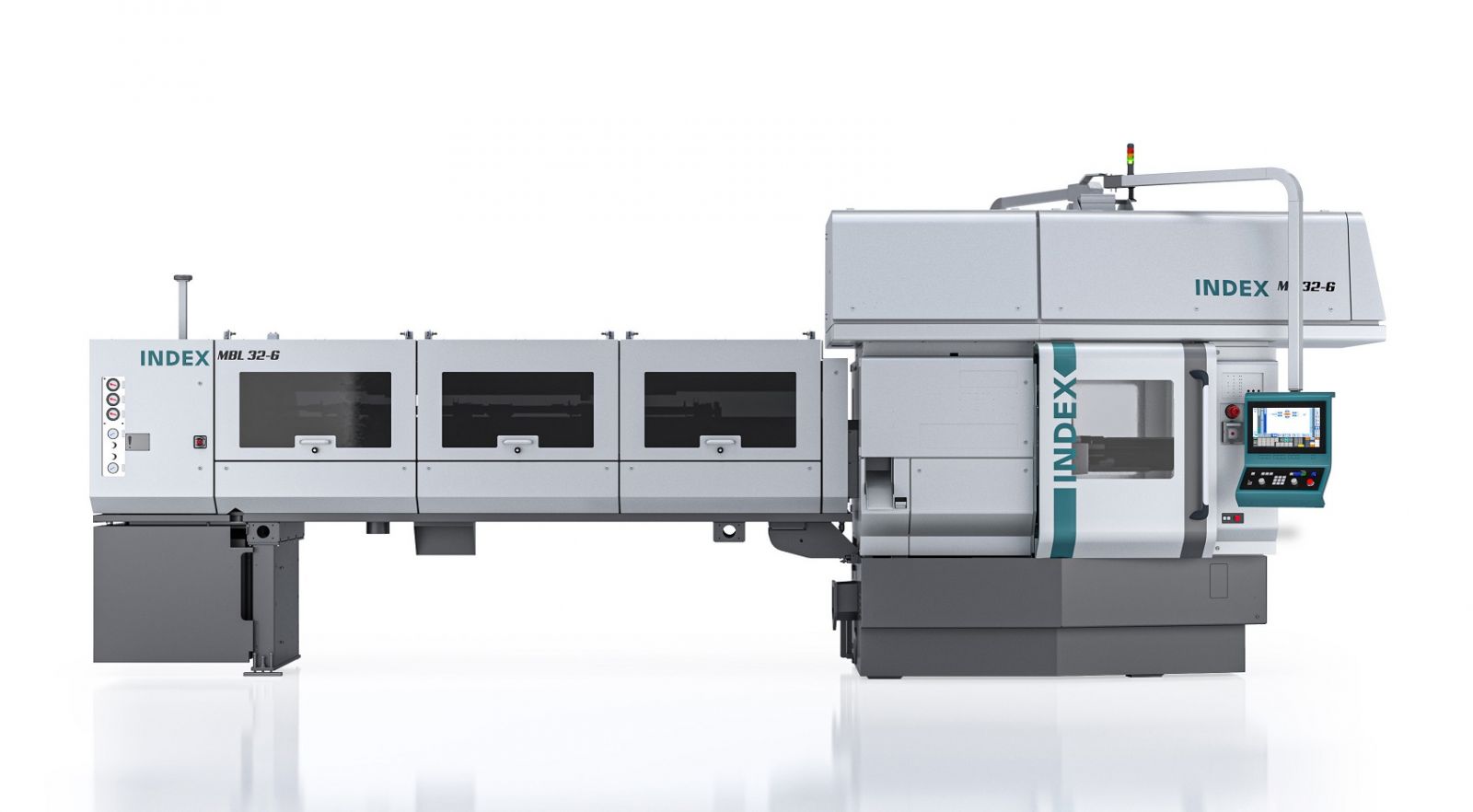 2.    Machining area of an INDEX MS32-6 configured with one synchro spindle for component rear endworking.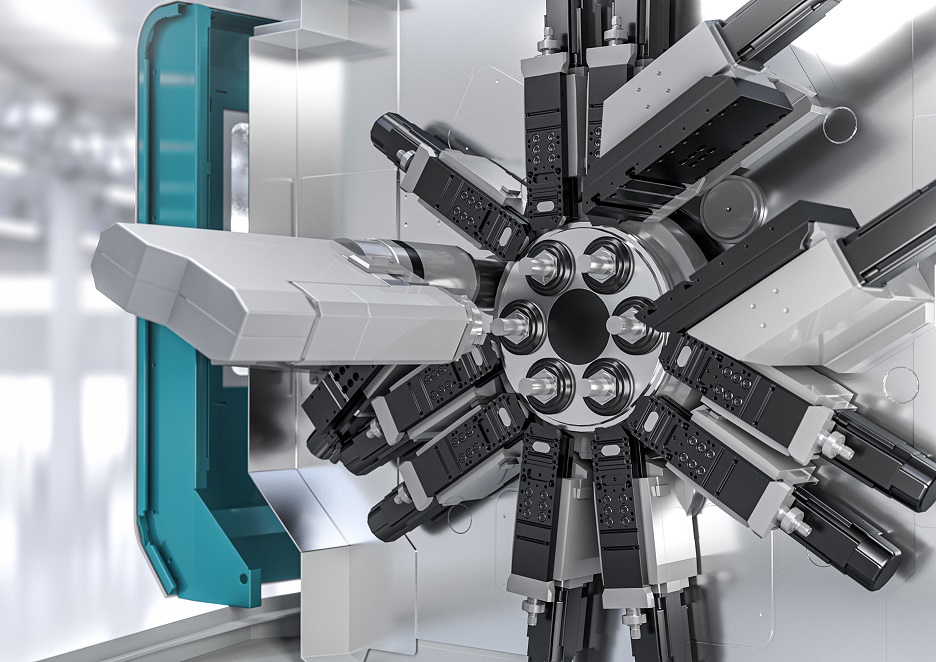 On behalf of:    Kingsbury, Quay Lane, Hardway,
Gosport, Hants, PO12 4LB.
    Tel: +44 (0) 23 9258 0371.
    Contact: Richard Kingsbury, Managing Director.
    Email: solutions@kingsburyuk.com
    Web: www.kingsburyuk.com

    Kingsbury, Dubai South Headquarters,
    Building A3, Office 513, PO Box 712784,
    Dubai, United Arab Emirates.
    Tel: +971 (0) 4 887 6325
    Contact: Neil Harrington, Regional Director
        & General Manager
    Email: solutions@kingsburygulf.com


Issued by:    THE RIGHT IMAGE Ltd
    PO Box 42, Twickenham, TW1 1BQ
    Tel: +44 (0)20 8891 0603
    Contact: Chris Wright
    Email: chris@therightimage.net
    Web: www.therightimage.net