Posted in Technical Members News on 25th Apr 2019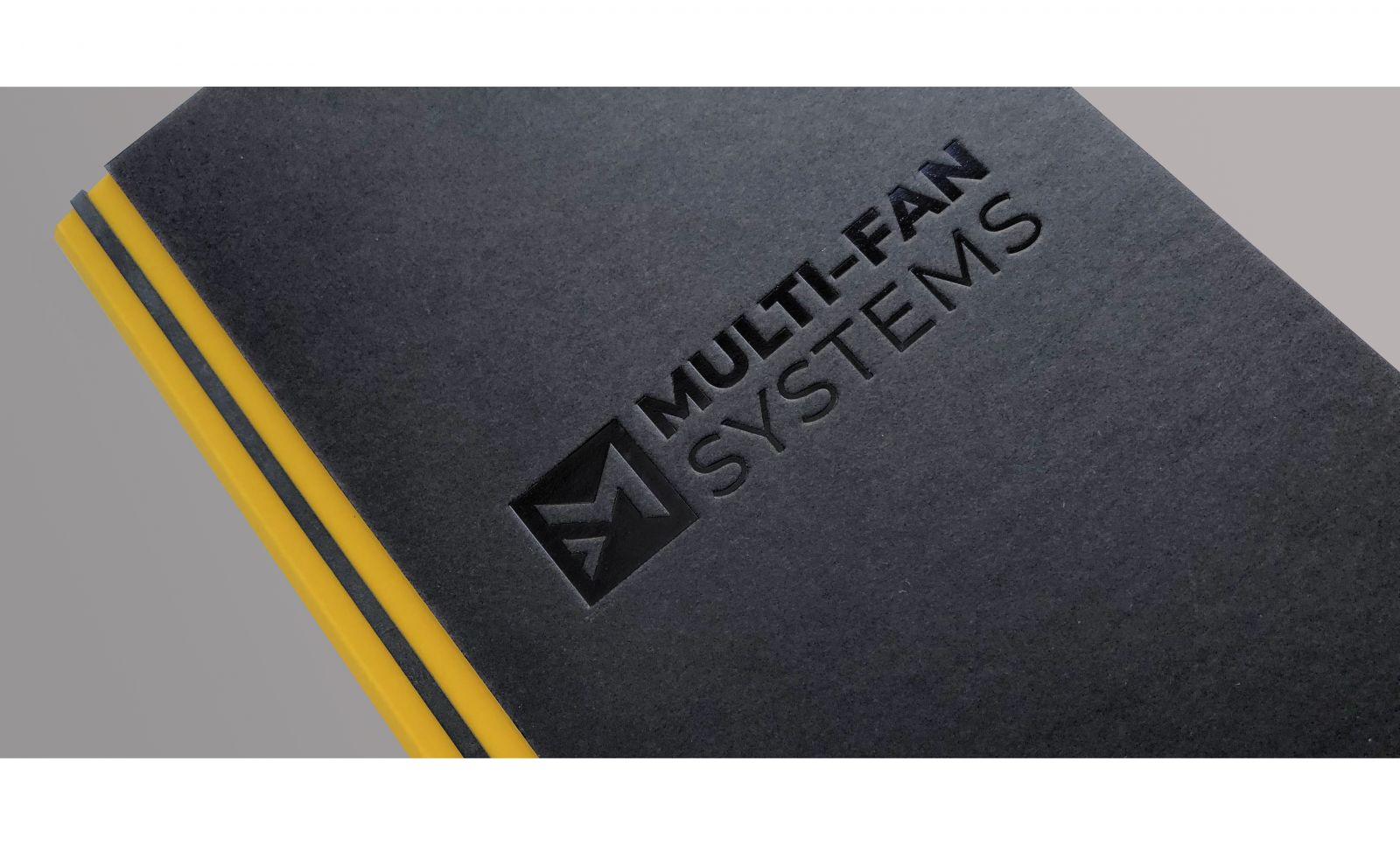 Multi-Fan Systems has undergone a comprehensive rebrand to accurately reflect its market position.
Established in 2001, Multi-Fan Systems provides customised air movement and air pollution control systems for clients operating in a wide range of sectors. The company is currently involved in the delivery of significant new-build contracts for Tier One suppliers in industries including aerospace and automotive.
Multi-Fan Systems was acquired by Filtermist International, part of the Absolent Group, back in 2016 and is now co-located with Filtermist at purpose-built premises on the T54 Business Park in Telford. The company merged with Filtermist's Projects Division late last year and also encompasses expertise from fellow Group company, Dustcheck Ltd.
"The merger between different parts of the business units provided the ideal opportunity to upgrade Multi-Fan Systems' corporate ID," explains Group Marketing Manager, Lydia Barber. "The company had outgrown its previous identity and needed a brand that would help to position it as a dynamic, quality systems provider with an ethos based on delivering substantial systems with minimal risk for clients."
The Group marketing department worked with a number of specialist suppliers to ensure each aspect of the project benefitted from subject-specific expertise.
"We began by ensuring the creative team was fully briefed to ensure they understood what it was that we were trying to achieve," continues Lydia. "A new logo and graphical devices which took inspiration from the plans that form an integral part of each Multi-Fan Systems project were the first elements to be designed. The colour palette is intentionally minimal with the use of warm yellow to add energy and vibrancy to the otherwise muted tones.
"The visual elements were then applied to a new bespoke brochure which will be used as a leave-behind for key clients. Business cards, stationery, social media banners, advert artwork and merchandise were all produced using the new branding.
"We then worked with our incumbent web development agency to translate the branding into a website which conveyed the same high-end look and feel, and presented all of the relevant information in a way which makes it easily accessible.
"An animated timeline was commissioned to show Multi-Fan Systems' progression and how this dove-tailed with the development of Filtermist's Projects Division and the acquisition of Dustcheck Ltd.
"We will be working with a media relations specialist over the coming weeks and months to support our efforts to raise awareness of Multi-Fan Systems and its service offering."
Multi-Fan Systems' General Manager Chris Harper comments, "We've undergone a few changes recently in terms of how our business unit is structured and how we deliver projects. We have people which are new to the team, as well as some who have worked for Multi-Fan Systems for a number of years.
"The new brand will help convey the fact that we are now all part of the same team, with the same objectives. We have extremely ambitious targets and I am confident that our new identity will help to align us with our key target markets."
The animated timeline can be viewed by following this link. Please email marketing@multifansystems.co.uk to let us know what you think about our new brand!